Informativa in merito ai cookies presenti nel sito
Questa Cookie Policy spiega cosa sono i cookie e come li utilizziamo. Dovresti leggere questa politica per capire cosa sono i cookie, come li utilizziamo, i tipi di cookie che utilizziamo, ad esempio le informazioni che raccogliamo utilizzando i cookie e come tali informazioni vengono utilizzate e come controllare le preferenze sui cookie.
Per ulteriori informazioni su come utilizziamo, archiviamo e proteggiamo i tuoi dati personali, consulta la nostra Informativa sulla privacy.
Informativa in merito ai cookies presenti nel sito
Cosa sono i cookie?
I cookie sono piccoli file di testo che vengono utilizzati per memorizzare piccole informazioni. I cookie vengono memorizzati sul tuo dispositivo quando il sito web viene caricato sul tuo browser. Questi cookie ci aiutano a far funzionare correttamente il sito Web, a rendere il sito Web più sicuro, a fornire una migliore esperienza utente e a capire come funziona il sito Web e ad analizzare cosa funziona e dove necessita di miglioramenti.
Come utilizziamo i cookie?
Come la maggior parte dei servizi online, il nostro sito Web utilizza cookie proprietari e cookie di terze parti per una serie di scopi. I cookie di prima parte sono per lo più necessari per il corretto funzionamento del sito Web e non raccolgono alcun dato di identificazione personale.
I cookie di terze parti utilizzati sui nostri siti Web vengono utilizzati principalmente per capire come funziona il sito Web, come interagisci con il nostro sito Web, mantenendo i nostri servizi sicuri, fornendo annunci pubblicitari pertinenti per te e, tutto sommato, fornendoti un servizio migliore e migliore l'esperienza dell'utente e aiuta ad accelerare le tue future interazioni con il nostro sito web.
Quali categorie di cookies usate in questo sito?
I cookie utilizzati sul nostro sito Web sono raggruppati nelle categorie presenti nell'altro lato della pagina.
Cookies necessari
| Cookie | Durata | Descrizione |
| --- | --- | --- |
| _GRECAPTCHA | 5 months 27 days | This cookie is set by the Google recaptcha service to identify bots to protect the website against malicious spam attacks. |
| cookielawinfo-checkbox-advertisement | 1 year | Set by the GDPR Cookie Consent plugin, this cookie is used to record the user consent for the cookies in the "Advertisement" category . |
| cookielawinfo-checkbox-analytics | 1 year | Set by the GDPR Cookie Consent plugin, this cookie is used to record the user consent for the cookies in the "Analytics" category . |
| cookielawinfo-checkbox-functional | 1 year | The cookie is set by the GDPR Cookie Consent plugin to record the user consent for the cookies in the category "Functional". |
| cookielawinfo-checkbox-necessary | 1 year | Set by the GDPR Cookie Consent plugin, this cookie is used to record the user consent for the cookies in the "Necessary" category . |
| cookielawinfo-checkbox-others | 1 year | Set by the GDPR Cookie Consent plugin, this cookie is used to store the user consent for cookies in the category "Others". |
| cookielawinfo-checkbox-performance | 1 year | Set by the GDPR Cookie Consent plugin, this cookie is used to store the user consent for cookies in the category "Performance". |
| viewed_cookie_policy | 1 year | The cookie is set by the GDPR Cookie Consent plugin to store whether or not the user has consented to the use of cookies. It does not store any personal data. |
Cookies analytics
| Cookie | Durata | Descrizione |
| --- | --- | --- |
| _ga | 2 years | The _ga cookie, installed by Google Analytics, calculates visitor, session and campaign data and also keeps track of site usage for the site's analytics report. The cookie stores information anonymously and assigns a randomly generated number to recognize unique visitors. |
| _ga_E26C2JV8BT | 2 years | This cookie is installed by Google Analytics. |
| _gat_gtag_UA_9772548_53 | 1 minute | Set by Google to distinguish users. |
| _gid | 1 day | Installed by Google Analytics, _gid cookie stores information on how visitors use a website, while also creating an analytics report of the website's performance. Some of the data that are collected include the number of visitors, their source, and the pages they visit anonymously. |
Per essere più chiari te li raggruppiamo qui sotto
Cookie
Descrizione
Necessari
cookielawinfo-checkbox-advertisement
Set by the GDPR Cookie Consent plugin, this cookie is used to record the user consent for the cookies in the "Advertisement" category .
cookielawinfo-checkbox-others
Set by the GDPR Cookie Consent plugin, this cookie is used to store the user consent for cookies in the category "Others".
_GRECAPTCHA
This cookie is set by the Google recaptcha service to identify bots to protect the website against malicious spam attacks.
viewed_cookie_policy
The cookie is set by the GDPR Cookie Consent plugin to store whether or not the user has consented to the use of cookies. It does not store any personal data.
cookielawinfo-checkbox-necessary
Set by the GDPR Cookie Consent plugin, this cookie is used to record the user consent for the cookies in the "Necessary" category .
cookielawinfo-checkbox-functional
The cookie is set by the GDPR Cookie Consent plugin to record the user consent for the cookies in the category "Functional".
cookielawinfo-checkbox-performance
Set by the GDPR Cookie Consent plugin, this cookie is used to store the user consent for cookies in the category "Performance".
cookielawinfo-checkbox-analytics
Set by the GDPR Cookie Consent plugin, this cookie is used to record the user consent for the cookies in the "Analytics" category .
Statistiche anonime
_ga
The _ga cookie, installed by Google Analytics, calculates visitor, session and campaign data and also keeps track of site usage for the site's analytics report. The cookie stores information anonymously and assigns a randomly generated number to recognize unique visitors.
_gid
Installed by Google Analytics, _gid cookie stores information on how visitors use a website, while also creating an analytics report of the website's performance. Some of the data that are collected include the number of visitors, their source, and the pages they visit anonymously.
_gat_gtag_UA_9772548_53
Set by Google to distinguish users.
_ga_E26C2JV8BT
This cookie is installed by Google Analytics.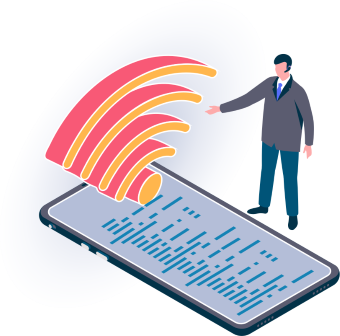 Posso gestire il mio consenso?
Certamente! Puoi in qualsiasi momento modificare o revocare il tuo consenso dalla Dichiarazione sui cookie sul nostro sito web. Scopri di più su chi siamo, come puoi contattarci e come trattiamo i dati personali nella nostra Informativa sulla privacy.
Posso controllare questi cookies
Puoi gestire le tue preferenze sui cookie facendo clic sul pulsante "Gestisci consenso" (in basso a destra), cliccando successivamente su "impostazioni cookies" e abilitando o disabilitando le categorie di cookie nel popup in base alle tue preferenze.
Oltre a ciò, browser diversi forniscono metodi diversi per bloccare ed eliminare i cookie utilizzati dai siti web. Puoi modificare le impostazioni del tuo browser per bloccare/cancellare i cookie. Per saperne di più su come gestire ed eliminare i cookie, visita wikipedia.org, allaboutcookies.org.
Puoi contattarci qui per un consulto sul tema dell'e-learning